ZT-1900 Dye-Sublimation Printer
The Roland ZT-1900 industrial dye-sublimation printer is designed for the most demanding textile work. A 190cm wide machine with heavy-duty feeding for jumbo rolls, expect superior printing speeds – 220sqm/hr in draft mode and 150sqm/hr in production mode – and efficient ink performance. The ZT-1900 combines stunning quality with impressively low running costs to deliver a fast ROI for your business.
Produce superb quality print in high-value markets including fashion, sportswear, interior décor and soft signage.
Fashion
-  Print on-trend colours, from pastels to brights to rich dark shades
- Achieve accurate pattern repetition and intricate details
- Unattended printing, high speeds and jumbo rolls boost productivity
- Compatible with a full range of transfer papers, even very thin grades
Sportswear
-  Print logos, images and team kit in strong, accurate colours
- Produce precise work – even solid colours – at high speeds
- Repeat jobs easily with the easy-to-use RIP to optimise your workflow
- Prints are durable and washable, perfect for sports clothing and accessories
Soft Signage
-  Produce soft signage up to 1.9m wide with crisp text, accurate photos and punchy colours
- Improve sustainability by replacing PVC banners with lightweight, recyclable fabric
- Print up to 220sqm/hour in draft mode – perfect for displays seen at long distance
- High-density prints dry quickly thanks to the integrated drying system
Interior dècor
-  Create personalised fabrics and soft furnishings for domestic and commercial spaces
- Follow the latest design trends, such as geometric patterns and canvas pictures
- Sublimate designs across different fabric types thanks to extensive material compatibility
- Offer a range of products, from black-out blinds to hard decorative objects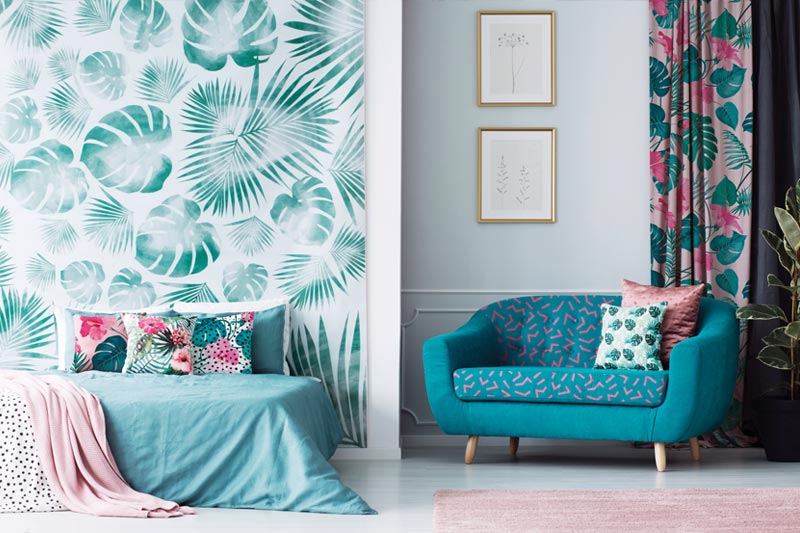 FAST RETURN ON INVESTMENT
Impressively low running costs, efficient ink performance and quick turnaround speeds result in a fast ROI for your business. Offer more to your customers with a wide range of applications and materials.
JUMBO ROLLS
A heavy-duty feeding system for jumbo rolls up to 450kg and 600mm diameter can reduce paper costs, enable unattended printing and maximise production efficiency
HIGH-DENSITY DYE-SUBLIMATION PIGMENT INKS
Highly pigmented inks deliver an incredible colour gamut on coated and uncoated paper for fantastic product versatility. Supplied in a 5kg capacity, inks are cost-efficient too.
4 HIGH-PRECISION KYOCERA PRINTHEADS
Deliver fine detailed text, superior image quality and vibrant solid colours with four double-channel Kyocera printheads. Achieve excellent print resolutions and use variable dot combinations for perfect images with no graining.
Drying System
The infra-red lamp is located before the paper-exit, allowing a high density or ink lay-down without any wrinkles
Fully Protected Design
Fully protected design with no direct access to potentially dangerous mechanisms
Emergency Stop
Emergency stop on front, back and operator station to keep your staff safe
New ErgoSoft Roland RIP Software
The Roland ZT-1900 works with the latest ErgoSoft RIP (an optional purchase). This next-generation software has an improved user interface and enhanced production workflow, with time- and money-saving features to help your business grow.
Model

ZT-1900
Printing technology
4 double-channel Kyocera
Media
Width
190 cm
Paper Type
Dye-Sublimation Paper from 18gr/sqm to 120gr/sqm
Roll outer diameter
750mm (back) 600mm (front)
Roll weight
 Max. 450 kg
Core diameter 
 3"
Ink cartridges
Type
Water Based Dye Sublimation Ink
Colours
Cyan, Magenta, Yellow, Black
Capacity
5Kg pouch
Printing resolution (dpi)
600 x 300 dpi
600 x 600 dpi
600 x 900 dpi
Connectivity
Ethernet
Power- requirements
380V 32A 4P+E
Power consumption 
During operation
Approx. 1500 W
IR Lamp
Approx. 1500 W
Dimensions
Length: 4089 mm
Width: 1254 mm (1792 mm with the external winding/unwinding system mounted)
Height: 1824 mm
Recommended Installation Area
6 x 3 metres (to allow 1 metre clearance all around the printer to open the doors)
Weight
1400 kg
Environment
 Power on
Temperature: 20 to 25°C , humidity: 40% to 80% RH (no condensation)
Included accessories
21" monitor, PC to control the printer, gun for air compressor, power cable.
RIP software
Optional Ergosoft Roland Edition 3 Special Plus
Others RIPS, consult with RIP vendors
| | | | |
| --- | --- | --- | --- |
| Print modes - 4 Colour CMYK | Resolution | Pass | Speed |
| High Speed | 600 x 300 | 1 | 220 sqm/h |
| High Speed | 600 x 300 | 1,1* | 195 sqm/h |
| Production Quality | 600 x 600 | 2 | 150 sqm/h |
| High Speed | 600 x 600 | 2,1 | 120 sqm/h |
| High Quality | 600 x 900 | 4,1* | 90 sqm/h |
*Pass Control Nesting.   Specifications, designs and dimensions listed may be subject to change without notice.  
ErgoSoft Roland Edition 3 System Requirements (Optional purchase)
Operating system
Windows® 10 (32/64 bit)
CPU
Intel® Core™ i7-7700K (4.2 GHz) Socket 1151 or faster recommended
RAM
8GB or more recommended on 32-Bit - 16GB or more recommended on 64-Bit
Video card and monitor
Display resolution of 1600 x 900 or higher recommended
Free hard-disk space (HDD/SSD)
2 Solid State Disks (SSD) recommended
512 GB to run the program installation
512 GB to store ripped data and spooling data
| Model | Description |
| --- | --- |
| INKU-ZTS-5000-CY | INKU ZTS Dye Sublimation Ink Cyan, 5000 gr |
| INKU-ZTS-5000-MG | INKU ZTS  Dye Sublimation Ink Magenta, 5000 gr |
| INKU-ZTS-5000-YE | INKU ZTS Dye Sublimation Ink Yellow, 5000 gr |
| INKU-ZTS-5000-BK | INKU ZTS Dye Sublimation Ink Black, 5000 gr |