TrueVIS LG & MG UV Printer/Cutters
Combining the flexibility of print and cut, the benefits of UV-LED printing and TrueVIS heritage, the LG and MG series add a new dimension to graphics printing.
High-definition output
Speciality printing for textures and effects
Broad media compatibility
High density white ink
Fast drying print for quick turnaround and finishing
LG Series
UV Printer/cutters

Available Size
162,5cm / 137,1cm / 76,2cm
Available ink
CMYK, Gloss, White, Red, Orange, Primer
750 ml
Performance Features
High Speed Printing
Touch Screen Control
One-touch Auto Calibration
Take-up unit
Σειρά
MG Series
UV Printer/cutters

Available Size
162,5 cm / 76,2cm
Available ink
CMYK, Gloss, White, Red, Orange, Primer
220 / 500 ml
Professional Features
Tension Bar for Thin Films *
Expansion Table for Semi-rigid Card*
* optional extra
Take Print and Cut Further
TrueVIS is synonymous with industry-beating print and cut machines. Enhance your capabilities with the added power of premium-quality UV-LED printing technology and speciality effects capabilities, and offer your customers even more products.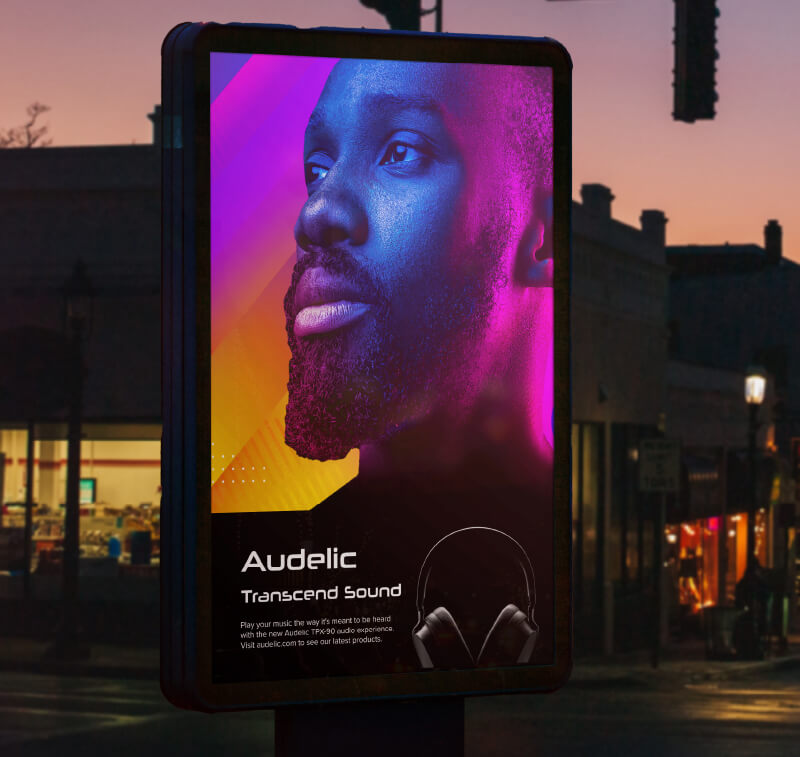 Everything You Need to Succeed
TrueVIS Printer/cutter TrueVIS
Choose from a variety of models and sizes to suit your business.
VersaWorks 6 RIP
Power your workflow with our most intelligent engine yet
Premium EUV Ink
Get stunning results every time with economical Eco UV ink
Roland DG Care Warranty
Secure your investment with industry-leading support
Ultimate Print Expression
The combination of ultra high-definition print technology and specially formulated UV ink lets you accurately reproduce colours in a wide colour gamut.
High Quality Ink
Using the latest ECO-UV EUV5 inks for exceptional and premium-value printing, we go beyond CMYK to give you even more options and flexibility. Talk to a Roland DG expert about your print requirements to discover the ink configuration that's right for you.
CMYK
CMYK Get premium results with high-quality CMYK EUV ink. CMYK Get premium results with high-quality CMYK EUV ink.
Κόκκινο και Πορτοκαλί
With our True Rich Color preset, extend your available gamut and reproduce brand colours perfectly
Gloss
Generate a multitude of tangible effects, simulated embossing and gloss finishes
Primer
Apply primer to the print area with precision for extensive media compatibility
Shrink Inks *
Perfect for flexibile packaging, Roland DG EUVS inks offer extended shrink capability.
* Available on MG Series models only.
Λευκό
Print high-opacity white details or add sub-coats for dark or transparent materials
Decal Release Primer*
Easily customise curved or irregular items, without cutting, using decal transfers.
Certifications
GREENGUARD Gold
ECO-UV5 inks are GREENGUARD Gold certified, meaning they meet strict standards of low chemical emissions making them ideal for indoor applications.
LG Series High-performance Features
High-Print Speeding
With brand-new print heads in a staggered formation, new UV-LED lamps and the instantly cured UV ink, you can take your print-business to a new level of efficient software and boost your profits.
Simple Media Calibration

Save even more time with fast and easy media gap and feed compensation. Optical registration technology ensures precise print accuracy and consistent, repeatable results without fuss.
Ενσωματωμένο Take–up
Robust, accurate and easy to use, the LG solution includes a built in take-up unit to enable long unsupervised print runs.
– Adjustable end-cap for various media tube lengths.
– Quick loading with One-touch media holder.
– Compatible with thin films and heavy canvas material.
Touch Screen Functionality
Control your device with the greatest of ease thanks to the 7″ touch screen, complete with clear and simple menus to give you the information and the functionality you need, when you need it.
– View settings and notifications
– See ink status, remaining time and print thumbnail
– operate take-up unit and perform sheet cuts
MG Series
Custom Professional Features
Extension Table for Semi-rigid Card
Get more stability and accuracy when printing onto thicker card stock with the ET-64/30 extension table*.
This provides a firm platform which supports semi-rigid media or folding carton paper stocks up to 1 mm as it is fed through the device allowing the simple production of packaging prototypes.
*Optional extra
Tension Bar for Thin Films **
The optional TB-30 tension bar adds stability when printing onto thinner media and films of 30 microns and above. This provides an ideal solution for the fast and simple production of flexible packaging prototypes on OPP or PET films.
* Optional extra. A take-up unit and MG-300 are required to use the TB-30. The TB-30 cannot be used in conjunction with the ET-30 extension table.
Roland DG Connect App
For Everything Creative
Reduce downtime and improve work efficiency with a machine monitoring assistant that helps you gain a detailed understanding of your entire print operation while keeping your device running at optimum performance.
Great Return on Investment 
Affordable and powerful, the LG and MG Series can generate profits and pay for itself quickly.
 Priced to Suit Your Business
Roland DG UV print and cut solutions are available to fit any budget.
Professional Colour Management
Match your customers' colour with ease thanks to advanced RIP features.
 Fast Set-up and Ease of Use
Plug in and start working immediately thanks to Roland DG's user-friendly interface.
Low Running Cost
Long-life print heads and ink-clogging prevention ensures long life and sustained quality.
Mobile Cost Tracking
Track ink usage and more in real time with the Roland DG Connect mobile app.
Powerful Software Included
VersaWorks 6 included, letting you produce print and cut output in a simple workflow.
Sheet Perforated Cut
Separate individual jobs without cutting the backing sheet enabling unattended long runs.
 Efficient and Fluid Workflows
Produce your work, your way with flexible job-management features.
 The Roland DG Legacy
Make a safe investment with Roland DG's world-renowned quality and reliability.
 Texture Libraries
Add extra expression to your prints easily with a library full of exciting printable textures.
ICC Profiles
Access Roland DG's library of ICC profiles and find hundreds of profiles to match your needs.